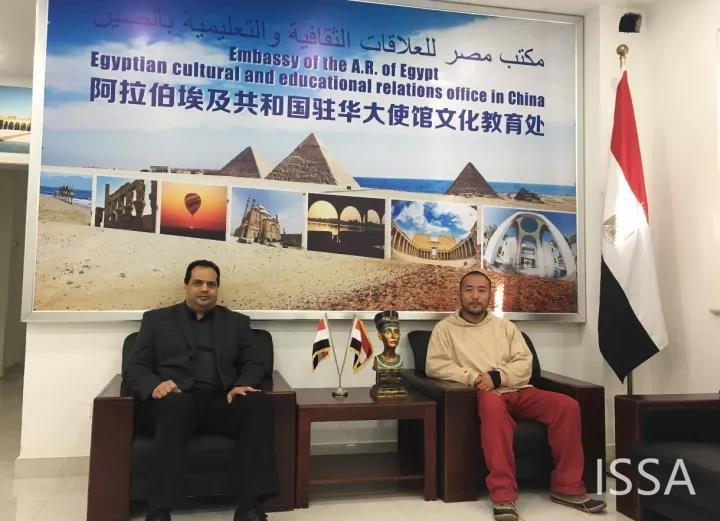 On the November 1, 2017, Liu Yang, ISSA Secretary General and Executive Member Pant met with the Egyptian Cultural and Education Counsellor Hussein Ibrahim of Egypt in the Cultural and Education Section of the Egyptian Embassy in Beijing.Counselor Hussein expressed his thanks to ISSA as the organizer for inviting Egypt-based sculptor Salah Hammad to Egypt and Africa in the "Tonghe International Sculpture Creation Camp 2017" and Beijing 798 "ISSA 2017 Beijing Exhibition"representatives attend.
Counselor Hussein mentioned in the meeting that Egypt has a long tradition of admiring public sculpture. In many important cultural venues in Egypt, such as the Grand Theatre or the center of a large public square, large sculptures are placed for the public to visit. He expressed the hope that he will have the opportunity to visit the international sculpture creation Symposium and other art activities organised by ISSA in the future to represent Egypt's national cultural and educational aspects. He also looked forward to the future of Egypt's education and education in China and ISSA's strategy cooperation.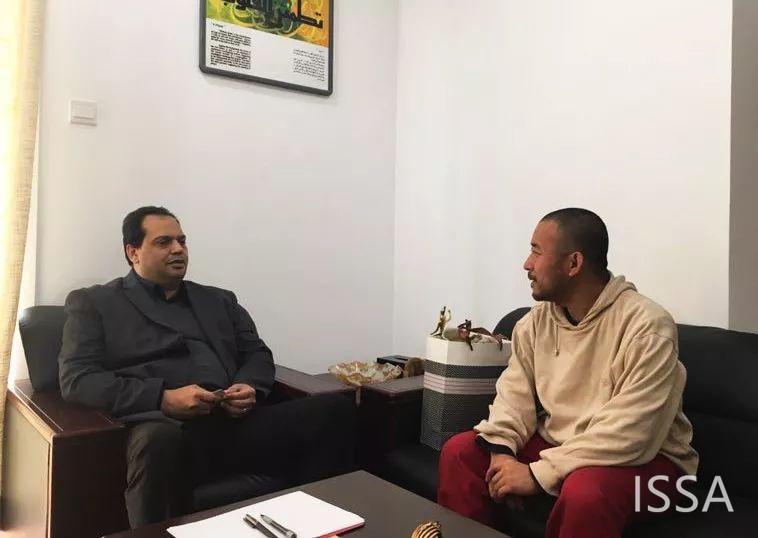 Counselor Hussein said that he was very happy to meet with ISSA Secretary General Liu Yang on his eve before he went to Egypt to participate in the International Sculpture Symposium. He also thanked him and ISSA for their efforts in promoting the exchange of folk culture and art between China and Egypt.ISSA Secretary General Liu Yang said that he is very grateful to Hussein for his constructive ideas. He will use this Madinaty creative Symposium in Egypt as an opportunity to further promote the cooperation between ISSA and the Egyptian cultural department and jointly organize a large-scale cultural event for both parties in the future to build a more solid foundation.